University President David Wilson announces 5-phase reopening plan for upcoming fall semester
On campus housing will decrease by 31% to prevent the spread of COVID-19
University President David Wilson released Morgan State University's Fall 2020 Reopening Plan on Monday through the efforts of Campus Reopening Readiness/Preparedness Committee. 
According to the plan. the fall semester will begin on Sept. 9 with the last day of face-to-face instruction being Wednesday, Nov. 25 and the remainder of the semester conducted remotely until the last day of classes on Tuesday, Dec.15. 
In order to prevent the spread of COVID-19, social distancing guidelines will be implemented campus wide, affecting on-campus housing, instructional methods, study abroad and more. 
"In an effort to remain flexible and maintain low-density classrooms, Morgan will offer two modalities of course delivery: in-person and remote instruction," Wilson wrote.
"Some courses will be a hybrid of in-person and remote learning while others will be online-only." 
To better prepare for the reopening of campus, federal funds of over $5 million will be allocated to classroom upgrades to ensure a conducive environment for the new learning options. Active members of the Morgan community including staff, faculty and students can also expect a " Return to Campus Care Package" complete with a face covering, hand sanitizer and health tips. 
On-campus housing will be reduced by 31 percent with several multi-occupancy rooms converted to single person spaces. However, multi-occupancy rooms will be offered with space modifications like dividers to encourage social distancing. For additional housing needs, the university is looking at nearby hotels and apartment buildings to secure additional space. 
Larry Jones, Assistant Vice President of the Office of Public Relations and Strategic Communications explained that the university's low-density approach to campus operations is aimed directly at decreasing and potentially mitigating transmission within the campus population. 
"It is customary for students, as well as faculty and some staff, to travel beyond our campus for the Thanksgiving holiday, in some cases they may travel to areas that may be deemed as high risk," Jones said. " We believe it will be in the best interest and wellbeing of the entire Morgan community to avoid any potential transmission that re-entry could introduce by simply moving exclusively to remote learning after the Thanksgiving break." 
About the Writer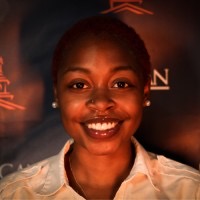 NaTavia Williams, Staff Writer
NaTavia Williams is a senior at Morgan State University. She is a third year staff writer for the MSUSpokesman. She participated in the Wall Street Journal...