A letter from South Korea: Morgan alum works, worries abroad in early coronavirus site
I recall hearing about the coronavirus when it hit Wuhan, China. I even brushed it off when it crept to Seoul, South Korea. I was nowhere near prepared for the impact it would have later on.
At the time, the school year was on the verge of wrapping up and all students were in preparation for their transition to elementary school. Even though everything was business as usual, I had a hunch that there was a change in the atmosphere.
Locals were on edge and masks became a mandatory fashion piece. Graduation day was coming near and numerous schools (including my own) concluded that it wasn't wise to hold graduation into this elaborate event.
Children were still decked out in beautiful caps and gowns but the reserved seats for parents remained empty to practice social distancing. The nation came to a halt when the new cases in Daegu, South Korea spiked.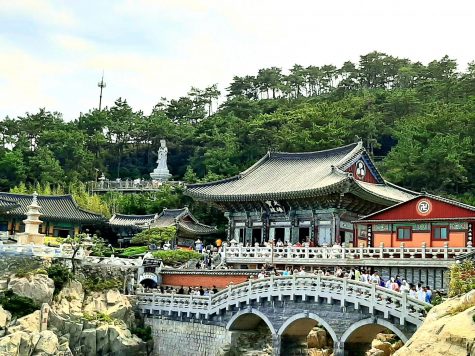 The amount of deaths and confirmed cases were so significant that it slid China out of focus. It took no time for cases to appear in my neighborhood and they soon disrupted the businesses of schools nationwide.
As a result, my contract with the school abruptly ended a week early. In addition, my planned one-month vacation to Nepal immediately got cancelled because it had a connecting flight to Guangzhou, China and South Korea already closed all their borders to China.
Several countries did the same and restricted entry from South Korean residents. At the time, family members repeatedly pleaded with me to return home. But it did not sit right with me to visit home under these conditions. I also wanted to keep working as a teacher abroad. Schools were scheduling dates but they were constantly getting postponed. Therefore, I used this opportunity to relax at home and tried my best to safely explore more of South Korea.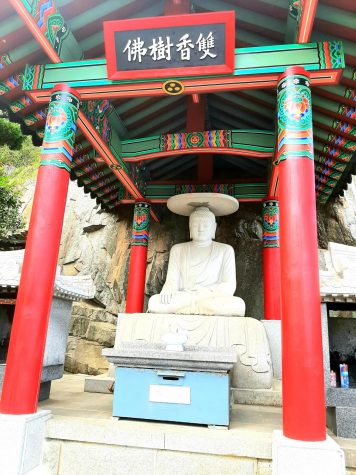 There isn't a day goes by where I didn't see a hand sanitizing station or someone with their face covered. Some banks, malls, and miscellaneous businesses have been remaining cautious by prohibiting entry from residents who are not wearing masks.
It was very stressful at first getting accustomed to these new regulations. I didn't like the idea that I had to wear a mask every time I left my house and I didn't like that I was unable to travel and visit most places.
It was a very weird and challenging experience to go through this without having family around. When COVID-19 spiked cases in the States, it made me homesick even more. I was quite shocked by how significantly it impacted back home and I was very worried.
I am constantly checking on family and friends, but I came to realize that I am in better condition than they are. Unlike the States, a lot of businesses in Korea have been running normally and markets are fully stocked at all times.
There is also no shortage of masks. Even though searching for quality masks can be a task, Korea is overall lucky to have an abundance of them in shops or convenience stores.
Locals even rely on the nearest pharmacies in their community. Pharmacies have a meticulous system in place where they require ID and make certain people with a birth year come on a specific day. Anyone who chooses to buy from a pharmacy is limited to two masks per week to ensure that they aren't overbuying.
For the most part, everyone has been calm and trying to handle this virus efficiently. It has made me feel more at peace with what is going on. It makes me wonder why the government back home hasn't handled it the same way or better.
It does make me angry and upset because I still have loved ones to worry about. I feel helpless at times that I can't do much to help but I try to keep the faith as best as I can. I keep in mind that all things are temporary and will pass. I have high hopes that things will change for the better and this will eventually make people closer.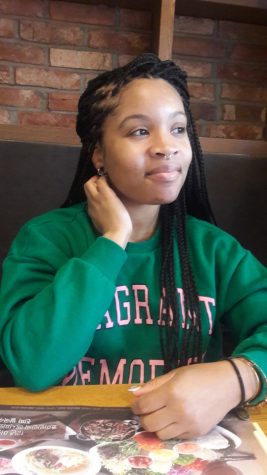 Janelle Ferguson (SGJC Class of 2018) lives in Busan, South Korea and teaches English as a second language to kindergartners and elementary school students there. She has lived in South Korea since September, 2018. Ms. Ferguson is a former Spokesman arts and entertainment editor and staff writer.