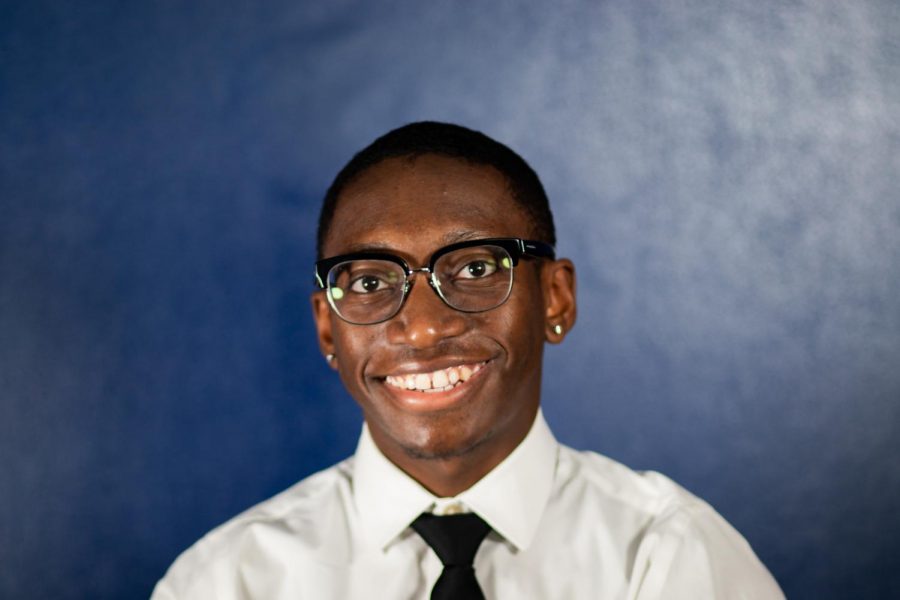 Rushaad Hayward is a senior, multimedia journalism major at Morgan State University. Although he covers general assignments for 
The MSUSpokesman, 
Morgan's digital news publication, he's always eager to cover campus-wide sports events. 
As a former content creator for This is My Baltimore
, 
a collection of interviews that highlight Baltimore City residents, he participated in a nine-week partnership with 
The Baltimore Sun 
and Morgan State's School of Global Journalism and Communication. With less than one year before his graduation, he aspires to work as a sports anchor.
Rushaad Hayward, Staff Writer
Feb 10, 2020

Bears defeat Maryland Eastern Shore 61-53

(Story)

Jan 24, 2020

Player sidelined with ACL sprain ahead 93rd school matchup

(Story)

Jan 21, 2020

Morgan men's basketball team lose game, player

(Story)

Dec 05, 2019

Morgan Bears' losing streak continues with a loss to Towson Tigers, 76-61

(Story)

Nov 21, 2019

Morgan men's basketball team drive past Regent Royals in 88-52 blowout victory

(Story)

Nov 17, 2019

Morgan Bears win big against Lynchburg Dragons, 59-26, in senior day game

(Story)

Nov 14, 2019

The Morgan Bears fall to the Saint Francis Red Flash, 71-65

(Story)

Nov 10, 2019

The Morgan Bears earn their second win of the season from a team they defeated 1 year ago

(Story)

Nov 07, 2019

With Morgan Bears' first win, the team predicts a victorious season

(Story)

Oct 23, 2019

How a day dedicated to Morgan Pride turned violent.

(Story)

Oct 13, 2019

With a strong offensive line, the Bears score first win of the season

(Story)

Sep 29, 2019

Morgan Bears fall to Central 27-17

(Story)

Sep 20, 2019

SGJC awards 2 black journalists for journalistic excellence

(Story)

Aug 28, 2019

Morgan State University welcomes its new provost

(Story)

Apr 26, 2019

Morgan State University choir member shot to death

(Story)

Apr 01, 2019

NCAA announced Morgan president as its newest member of Board of Governors

(Story)

Mar 27, 2019

Highlights from Morgan State University's Pro Day

(Story)

Mar 11, 2019

Coppin State University defeats Lady Bears in MEAC Tournament

(Story)

Mar 04, 2019

NFL prospect Joshua Miles represents MSU during the 2019 Scouting Combine

(Story)

Dec 06, 2018

Morgan State Defeats Binghamton University (74-68) in Thriller

(Story)

Nov 21, 2018

Morgan Men's Basketball crush the Naval Academy

(Story)

Nov 13, 2018

Morgan State completes the shut out over DSU

(Story)

Nov 09, 2018

Founder's Day Convocation emphasized Morgan's historical branch

(Story)