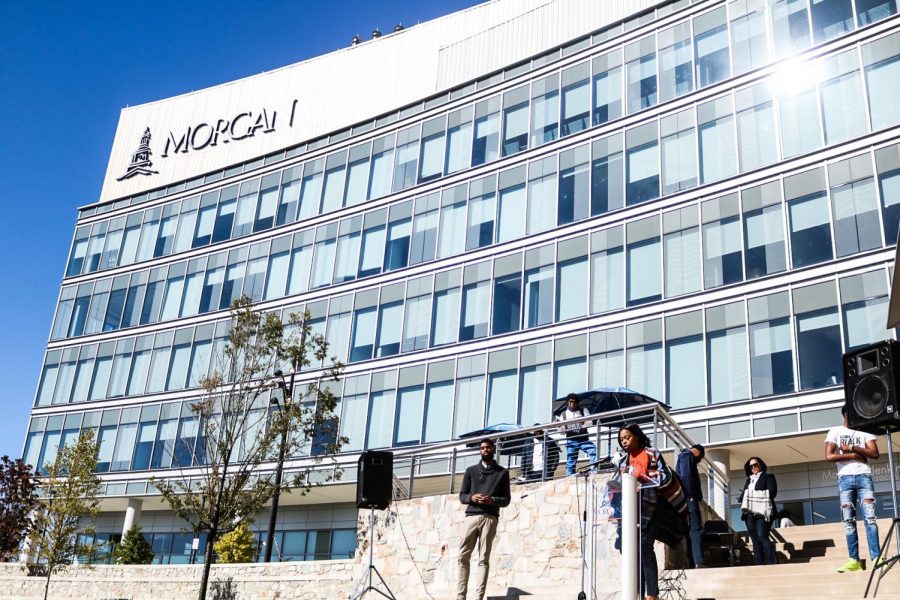 Jabray Franklin
The MSU Student Political Science Association organized a rally Tuesday to raise awareness for HBCU funding in Maryland.
Members of the Student Political Science Association were enraged by the lack of funding HBCUs receive compared to what PWIs get from the state of Maryland so they organized a rally.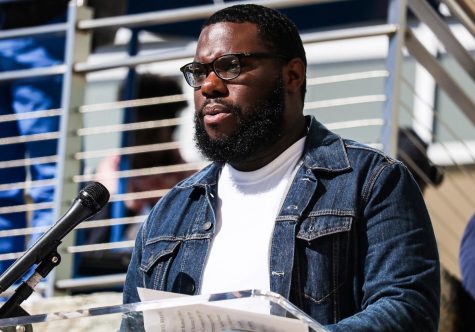 The rally was sponsored by the Maryland HBCU Matters' Coalition and featured various student leaders such as Mister Freshman, Carmen Clarke, and President of the Student Government Associate Kenold Pierre, and more.
Morgan's Magnificent Marching Machine kicked off the rally by playing a few selections to get the attention of the students walking by and warmed up the crowd waiting for the speakers.
Founder of Black Girls Vote at Morgan State, senior Miasya Parker, briefly explained the lawsuit to the audience.
"In 2006, Bowie State, University of Maryland Eastern Shore, Coppin State and Morgan State University filed a lawsuit in the Maryland Federal District Court against the state of Maryland. Alleging that the state had failed to make HBCUs comparable and competitive with their white counterparts," said Parker.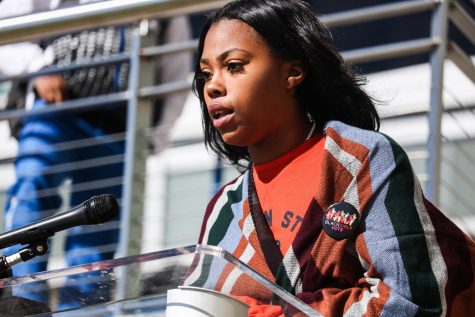 She also, expressed that there is evidence of the lack of funding for the black colleges and universities in the state and that this case should not have been open for over a decade. While also emphasizing the importance of voting in this year's midterms election.
After the students spoke,  the Director of Robert M. Bell Center for Civil Rights in Education and Civil Rights Attorney, Pace J. McConkie, spoke on the collision case with Maryland HBCUs v. The State.
"The system of higher education in Maryland has been declared by a federal district court to be unconstitutional and discriminates against students who attend HBCUs in violation of the 14th amendment equal protection clause of the United States Constitution," said McConkie.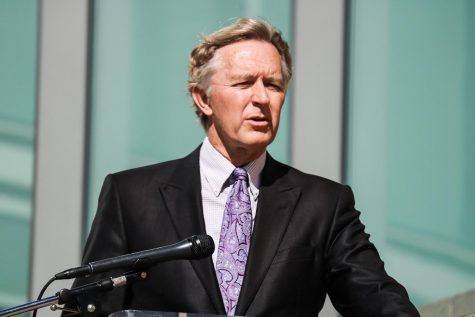 Senator Joan Carter Conway, who represents the district 43, also spoke on the 12-year lawsuit that the schools had against the state by giving background information that leads up to the lawsuit.
"In 1992, the Supreme Court ruled that you could not duplicate unique programs at historically black colleges," said Sen. Conway, who has represented her district since 1997. "It wasn't until 2005 and thereafter that we began to file a suit."
According to the senator, the case was originally won until the state decided to appeal.
The association created a flyer that included a did you know list below:
MD HBCUs are underfunded and not getting their fair share compared to other Maryland Universities
MD HBCUs battled a 12-year lawsuit and won the case against the state of Maryland
Maryland U.S. District Court found the state in violation of the 14th amendment rights of HBCU students and alumni
Governor Hogan ignored Judge Blake's court ruling and did nothing
Two of the three gubernatorial candidates have publicly stated their support of Judge Blake's ruling and promise to sign off to end the state's court appeal
For more information visit https://www.savemdhbcus.org/.