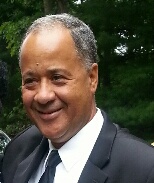 "Oh, say can you see by the dawn's early light What so proudly we hailed at the twilight's last gleaming? Whose broad stripes and bright stars thru the perilous fight, O'er the ramparts we watched were so gallantly streaming?"
In September 1814 as the War of 1812 dragged on, a Washington lawyer named Francis Scott Key wrote his thoughts while trapped on a British ship as other British ships bombarded Baltimore. It was just a poem.
Now 200 years later, Baltimore is hosting a huge celebration of what became the national anthem, "The Star-Spangled Banner", with a visit from President Obama to Ft. McHenry, a parade of historic tall ships, concerts, living-history demonstrations, lectures and a fireworks show in the Inner Harbor.
Students in Prof. E. R. Shipp's feature-writing class discovered that the flag and the song evoke as much awe as it does anger and apathy. While a retired military man hears "empty words," a Morgan senior, Komlavi Gamedah, says: "There are really some strong words because when they ask you, "Oh say, can you see?", that is really bringing someone's attention to a remark. So, it is not just war. It's can you see the peace? Can you see the freedom? Can you see the joy? Can you see the identity? Can you see the economic strength? Can you see the power of the US? That is what the song says to me."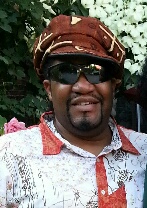 Kenneth Moore (left), biomedical scientist,
"When I think about the bicentennial celebration of the flag and the current national anthem, "The Star Spangled Banner", I can't help but recall the posture of the country 200 years ago. The poem with its references to the flag waving for "the land of the free" would not have applied to me. On some level, the flag represents a country which has yet to change its stripes."
Nakea Stanton, senior engineering major, "The song does remind me of going to baseball games with my father."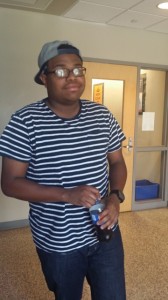 Kimo Brown (left), senior,
"I wouldn't change the national anthem because the lyrics embody the story of the United States."
Officer R. Thomas, Morgan security guard, "I always think of the Marvin Gaye and Whitney Houston versions of the song. The words really have a strong meaning and show the strength of our country."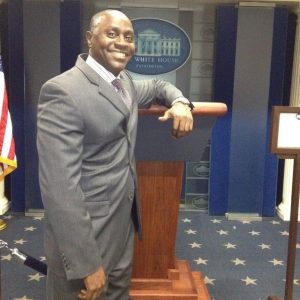 Christopher Griffin (left), retired from the Air Force,
"Given what's going on in the country now, it makes you question the national anthem and the "Star Spangled Banner" – especially as a black person. It's just empty words."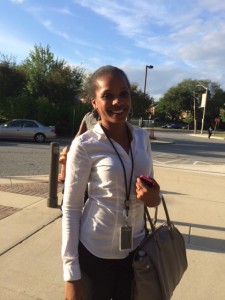 Jewell Hollis (left), senior,
"It talks about liberation and freedom, but back then, and even up until now, we still really are not technically free. I feel like it's still unjust as far as the African American community."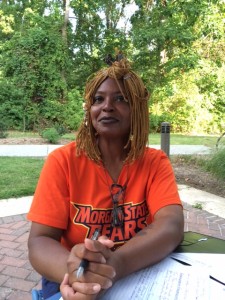 Mynks Balewa (left), student, "We are Americans now. We made the sacrifices to be able to sing that song, to carry that flag."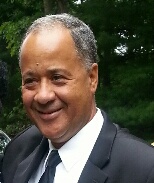 Willie Mays (left), retired worker,
"People bow down and praise the flag.  God finds that disrespectful."
Jeremiah Gauz, sophomore civil engineering major, "I think it is an important part of America's history, especially the history of Maryland. The "Star Spangled Banner" was written in our state. I think its very important information, but not too many people know about it."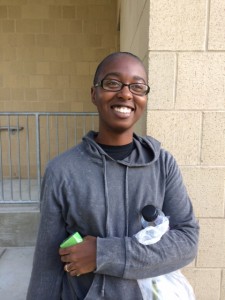 Chelsey Pennyamon (left), sophomore history major,
"I think that America represents, and has represented since its inception, a genocidal country."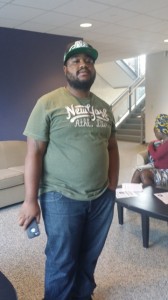 Deverick Murray (left), graduate student (p)
"I'd prefer "Lift Every Voice and Sing" as the national anthem because America was built by African Americans."
Komlavi Gamedah, senior political science major, "Another song that comes to mind that should be considered as the national anthem is the [R. Kelly] song that goes "I am a giant. I am an eagle. I am a lion, down in the jungle. I am a marchin' band. I am the people. I am a helpin' hand. And I am a hero.""