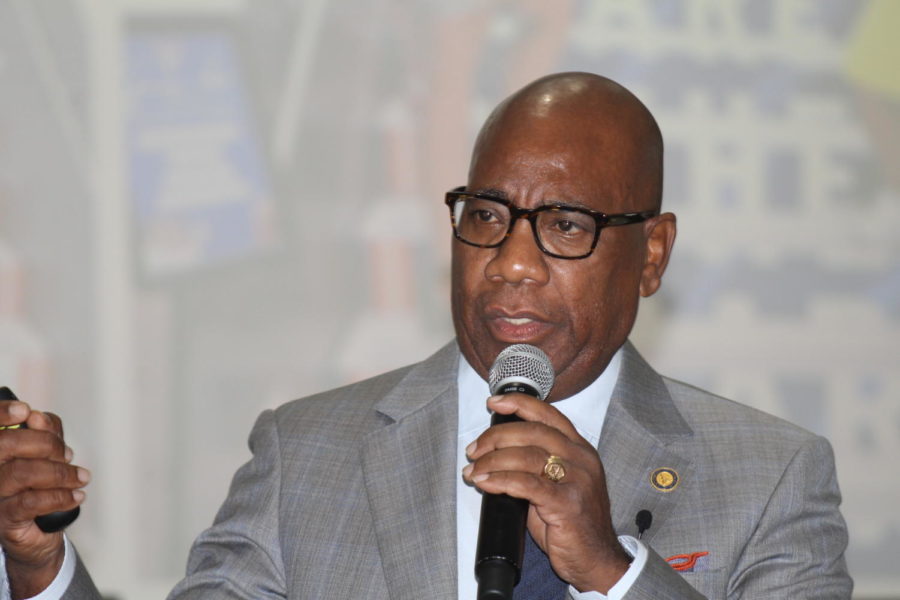 Spokesman Staff
Morgan State President David Wilson covered everything from peak enrollment rates to the new Thurgood Marshall Hall in his State of the University address at the annual faculty institute. 
The new residence hall is scheduled to open on Aug. 13, although Wilson and Kevin Banks, vice president of student affairs, previously said it was expected to open between July and early August.
"This is going to be the closest call ever," Wilson said in regard to the new residence hall's delayed opening. 
Although it was vague, Wilson said it was a "close call" because the building is expected to open on Saturday.
On March 8, Wilson said the dorm was on track to open in July in a Twitter post. 
"The new $120 million Thurgood Marshall Hall is on track to open in July–adding 670 new beds to the campus and a new dining hall," Wilson wrote. 
However, Banks directly told the Spokesman on May 31 the dorm was "looking to officially open between Aug. 5 to 8."
Freshmen start moving on to campus this Friday into Rawlings Residence Complex, Baldwin Hall and Cummings House. However, check-ins will not begin at TMAC until Saturday, the same day of the dorm's long awaited opening.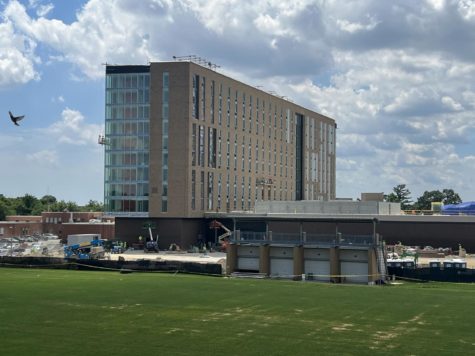 The dorm will not be completely finished upon opening due to challenges during the summer, according to Banks. Late materials such as locks on the doors, and supply change delayed the opening of the dining hall. 
He also shared details on the final pieces coming together ahead of the opening Saturday.
"Some of the little details in terms of the building won't be finished, some of the molding and things of that nature," Banks said. "But it's completed painted and furnished, carpeted. But there's still work that needs to be done on the exterior landscaping."
The residence hall's included dining hall is one of the facilities that will not open with the rest of the building. Banks said the plan is to continue utilizing the Rawlings Dining Hall until the new one is ready to go.
"Many of the aesthetics will not be in place and the new dining hall will not be operational until mid September, however the bedroom tower will be ready for occupancy," Banks said.
Banks said the opening date for the dining hall "quite possibly could change" between now and Sept. 20.
The new addition will help combat the housing crisis Morgan has faced over the past few years. 
The fall semester is set to begin on Aug. 22. Ahead of classes, Wilson deliberated with faculty about mask mandates and Morgan's 10-year strategic plan, with the goals continuing this academic school year. 
The plans include study abroad programs, several athletic teams competing for MEAC championships, and the upcoming phases of the university's new housing plan.