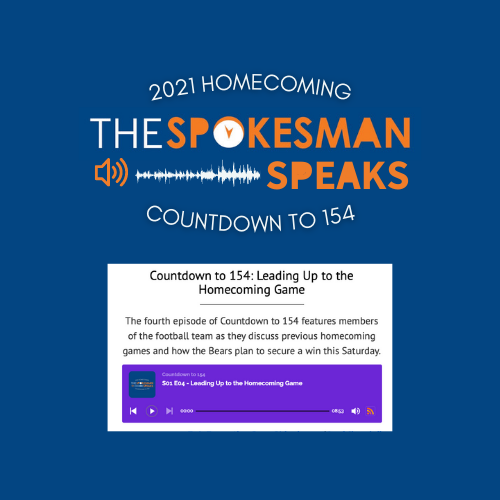 Along with a week full of events leading up to homecoming, one of the biggest events of the week is the football game.
Fans and alumni come from across the country to celebrate homecoming and cheer on the football team.
For homecoming weekend, the Bears hope to bring home their first win this Saturday against the North Carolina Central Eagles.
Sports editor Tariq Turner spoke to quarterback Neil Boudreau, linebacker Lawrence Richardson and safety Kaleb Coleman about the upcoming game and what the Bears must do to secure the win.
Hosted by campus news editor Alana Bynes-Richardson, tune into this week's episode of Countdown to 154.