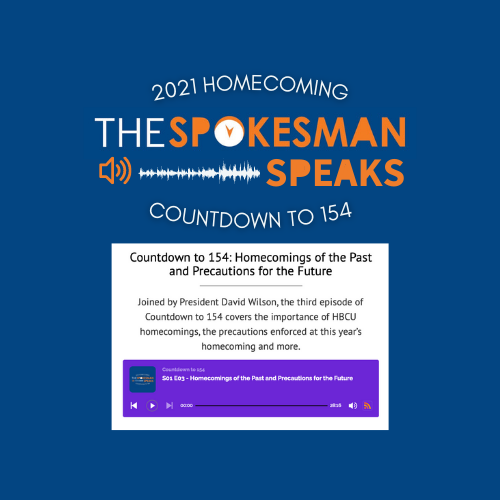 Join the Spokesman Speaks for a special episode of Countdown to 154 featuring Morgan State University President David Wilson.
The newest episode of Countdown to 154 walks through the importance of homecoming, what precautions Morgan implemented due to COVID-19, how this year's celebration will be different from others and more with the university president.
Co-hosted by Editor in Chief Jordan D. Brown and Managing Editor Trae Mitchell, tune in to Countdown to 154: Homecomings of the Past and Precautions for the Future.