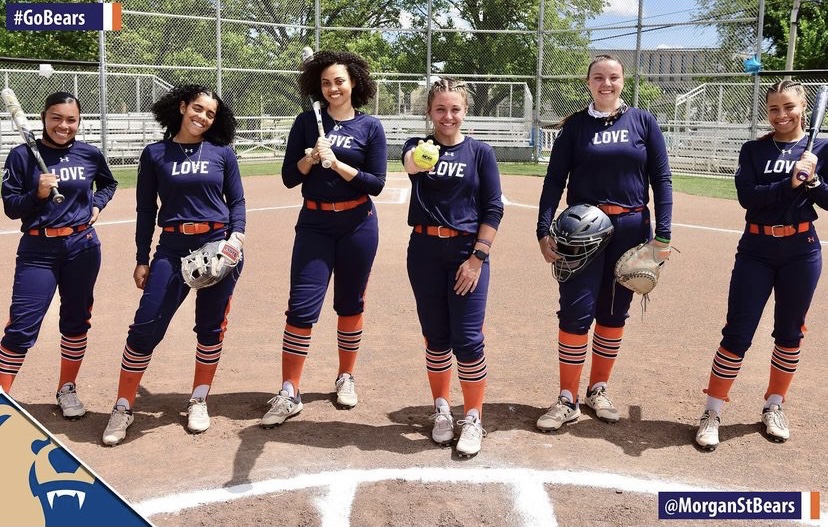 Picture courtesy of Instagram
Morgan State's softball season came to an end Saturday evening after they lost 10-3 to the Texas A&M Aggies in the Norman Regional elimination round.
Aggies' third baseman Dani Elder kicked off the scoring for her team after she hit a two-run double off of Morgan junior pitcher Mikayla Barnard in the first inning.
The Aggies picked up three more runs in the third inning, with an unearned run after Morgan third baseman Damishah Charles committed an error. They followed with two more runs after second baseman Ashlynn Walls hit a two-run double.
By the end of the third inning, the Aggies were leading 5-0.
In the top of the fourth inning, Morgan senior Aliya Ewell narrowly missed hitting a solo home run as she hit a foul ball over the fence in right field. The Lady Bears were unable to earn any runs in the fourth inning as Aggies' pitcher Kayla Poynter retired the side.
Aggies' catcher Haylee Lee hit a solo home run to center field extending the lead to 6-0 in the bottom of the fourth inning. However, Morgan did not go down without a fight.
In the top of the sixth inning, Morgan freshman Leah Victor pinch-hit and drove home a run after she hit a RBI double. Junior outfielder Kyley Fijalkowski scored the run for Morgan, which was the first run ever scored by the Lady Bears in the NCAA Tournament.
Morgan earned two more runs in the sixth inning after sophomore Ellen Ebbers hit a two-run double.
Aggies' Poynter was taken out of the game after pitching 6.2 innings and picking up seven strikeouts. She was replaced by freshman pitcher Grace Uribe.
After pitching five innings, Barnard exited the game for Morgan, and pitcher Stephanie Rundlett came in for relief.
In the bottom of the sixth inning, Lee hit a grand slam to deep center field on the first pitch Rundlett threw to her, extending Texas A&M's lead to 10-3.
Unable to get any outs, Rundlett was replaced by freshman pitcher Emily Raubach. At the end of the sixth inning, Morgan trailed 10-3.
Aggies' junior pitcher Hannah Mayo retired the side in the top of the seventh inning and Texas A&M won the game 10-3. The Lady Bears' loss to the Aggies eliminated them from the Norman Regional, effectively ending their season.