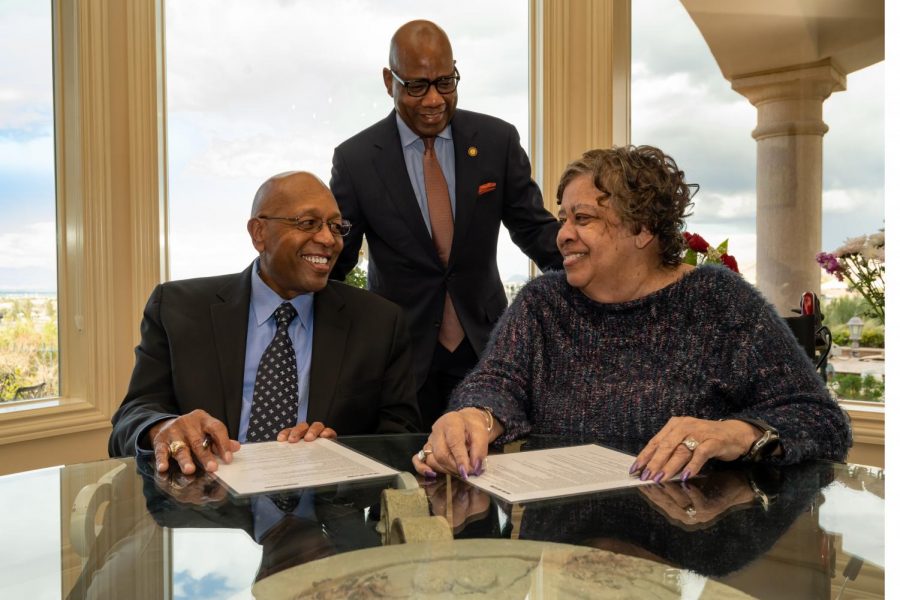 Courtesy of Morgan State University
Alumnus Calvin E. Tyler Jr. and his wife, Tina, donated $20 million towards an endowed scholarship fund founded in their name, according to a university press release.
The Tylers' gift is the largest private donation from a Morgan alumnus and is also believed to be the largest contribution to any historically Black college or university from alumni.
Calvin Tyler, a West Baltimore native, enrolled at Morgan State College in 1961 studying business administration. As the first to attend college in his family, Tyler lacked the funding and finances to continue his matriculation, so he began working as one of the first United Parcel Service (UPS) drivers in Baltimore.
After his 34-year career with UPS came to an end, he wanted to give back to students who struggle with the same financial need he did when he was in college, which led to the development of the Calvin and Tina Tyler Endowed Scholarship fund.
The $20 million donation will expand the Tylers' scholarship fund by providing scholarships for students nationwide with a certain financial criterion and a minimum 2.5 grade point average. In 2002, the scholarship fund was established with a $500,000 donation directed towards granting scholarships to selected students residing in Baltimore.
As time progressed, their $500,000 donation surged into the $20 million fund with several donations from the Tylers over the years. For 19 years, the endowed fund has assisted 222 Morgan students, granting 46 full tuition scholarships and 176 partial scholarships. The Tylers' commitment will be executed over several years, supporting a multitude of Morgan students in need of financial assistance.
"We're trying to help young people succeed and this goal is aligned with Morgan's mission," Calvin Tyler said in a university press release. "We believe that Morgan State happens to be the best institution to use these resources."
Morgan President David Wilson expressed his gratitude towards the Tylers and the lasting effect their donation will leave on the coming generations of Morgan students.
"Their gift will last for generations through an ongoing endowment fund and hopefully we'll be able to support several students each year with the proceeds from that endowment. Calvin Tyler is a quintessential Morganite," Wilson said.