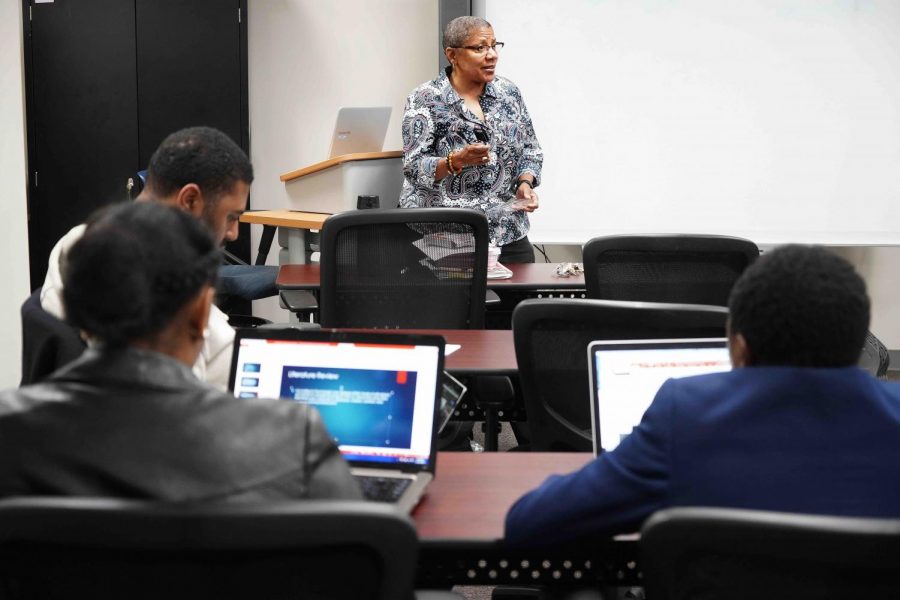 Courtesy of Morgan State University
Morgan State University will launch its first ever Center for Urban Health Equity made possible through funds received from philanthropist MacKenzie Scott and an annual appropriation of $3 million from the State of Maryland, according to a university press release.
The center plans to research health inequities across Maryland and will open within the School of Community Health and Policy.
University President David Wilson said that the disproportionate effects of COVID-19 on the Black community inspired the decision to put $500,000 from the Scott donation to launch the center and dissect the roots of these health disparities.
"Here at Morgan, we are going to look at what is it we need to be doing to research the causes of some of these morbidities that are disproportionately impacting Black and Brown people," Wilson said.
Along with the new center, The university plans use funds allocated from the State of Maryland to provide additional leadership throughout other departments within the School of Community Health and Policy.
"The Governor will have in his budget a continuing appropriation for around $3 million a year," Wilson said. "That will enable us to hire additional faculty in the School of community Health and Policy or perhaps in Social Work, Education, and School of Science."
The center will stretch beyond COVID-19, encouraging research on the root causes of other conditions largely seen throughout the Black community like hypertension and diabetes.
Kim Dodson Sydnor, dean of the School of Community Health and Policy,  said that student research and participation in the center will be essential to its success.
"If we can achieve, and I expect us to achieve, what's possible, I think we can have a really major impact in a lot of people's lives," Sydnor said. "That's the hope and the promise I see coming out of the center."